The washing machine is probably the most time electrical appliance in the house, and if this breaks it can be a disaster costing time stress and money.
We offer a range of repair services for washing machines and work with brands including Hotpoint, Samsung, Simens and many more.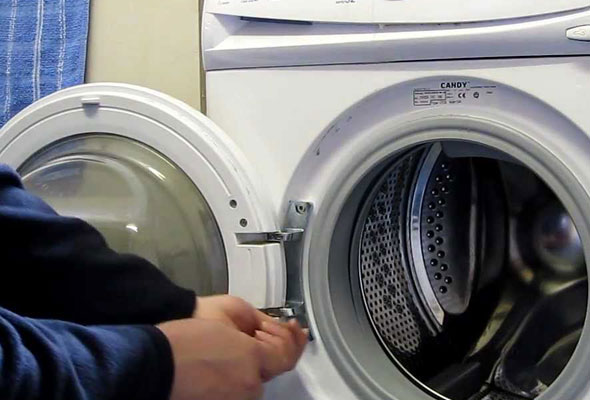 Modern households run smoothly and efficiently with the help of a variety of household appliances. Dishwashers are now an integral part of the home. You can rely on Campbell electrics in Craigavon for the trustworthy dishwasher repair services.
We are qualified and trained to provide repair services for all leading freestanding built-in and integrated dishwashers. The dishwasher brands we repair include Bosch, Neff, Siemens, Hotpoint and many more.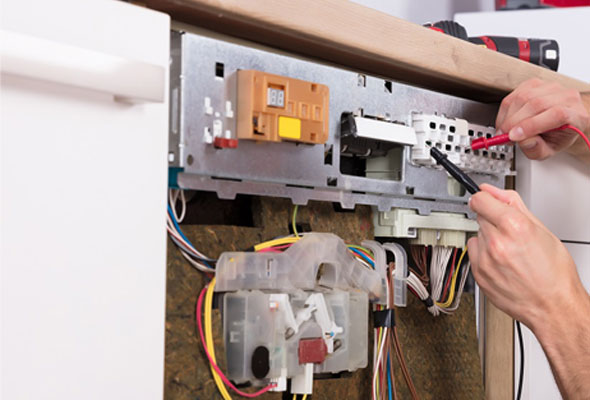 We realise that a fridge freezer breaking down can cause the loss of perfectly good food and a heavy take away bill for whilst they are broken. We work hard to ensure a quick turnaround where possible with all fridge freezer repairs. We work with a range of brands inclduing SMEG, Samsung, Nordmende and many more.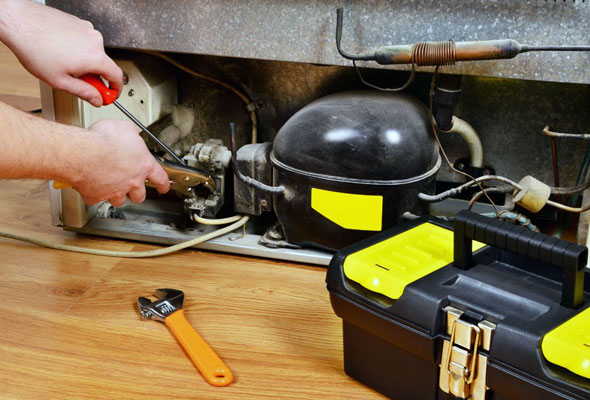 Ovens are one of the main conveniences in the home, some of the common issues faced by ovens are difficult, elements, broken switches and poor performance.
Campbell Electrics In Creigavonprovides reliable oven repair services for all oven faults. Our qualified engineers carry spares and pails for the quick and efficient repair of your oven We can repair any cooking appliance from a small domestic oven to Large ranges.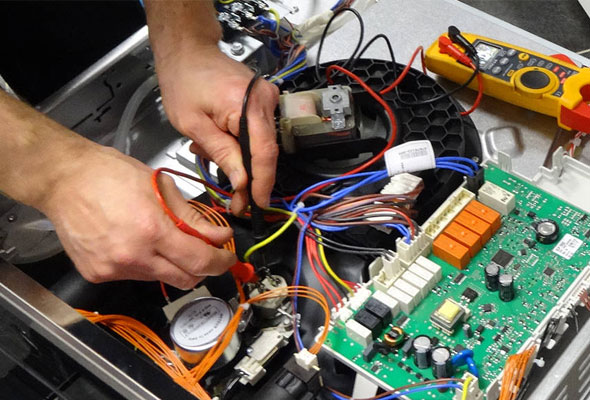 Campbell Electrics in Craigavon and Lurgan provides quality tumble dryer repair services. You can rely on our experienced and expert staff to diagnose the condition of your machine, and provide you with suitable. and affordable repair services.
We repair all brands for machines such as Bosch, Neff, Indesit, Grundig" Whirlpool, Electrolux, Hotpoint, Samsung, Candy, Siemens and LG.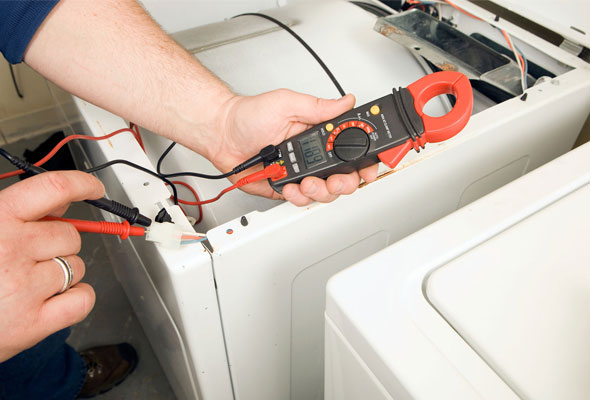 Campbell Electrics in Craigavon provides expert vacuum repair services. We repair both commercial and domestic vacuum
cleaners.
Our qualified staff do not compromise on machine performance, we. strive to work to the manufacturer's specifications, and use only new parts for optimur4performance. We also offer a drop off service for anyone wanting to bring their broken or  faulty appliances to the workshop for repair) please contact for more details..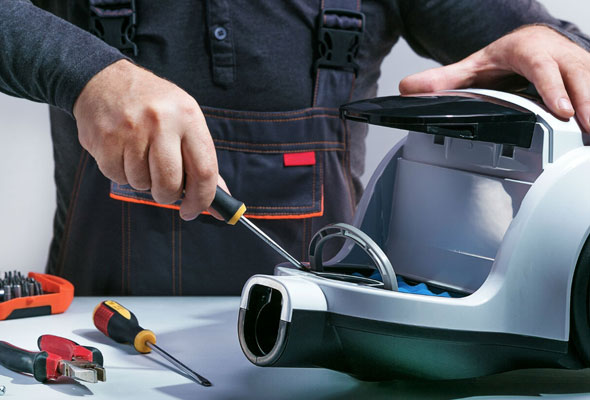 From the moment we wake up for breakfast we start to use our microwaves and without it we can be left with a lot more work and hassle. We repair all brands and offer a quick turn around to get your microwave working again quickly.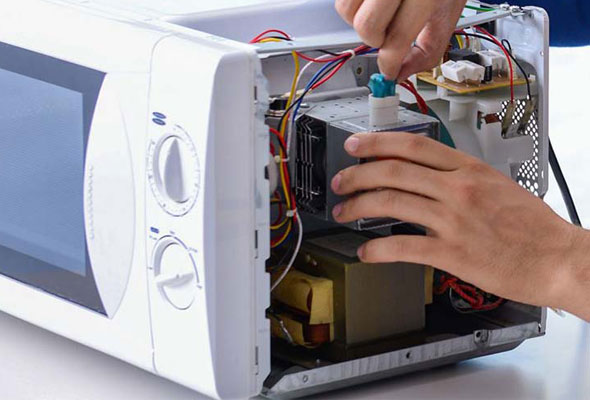 Call us and we will arrange a call out with one of our trained engineers.